Travel Blog

Find your inspiration in our stories
SimienEcoTours is welcoming the Ethiopian Diaspora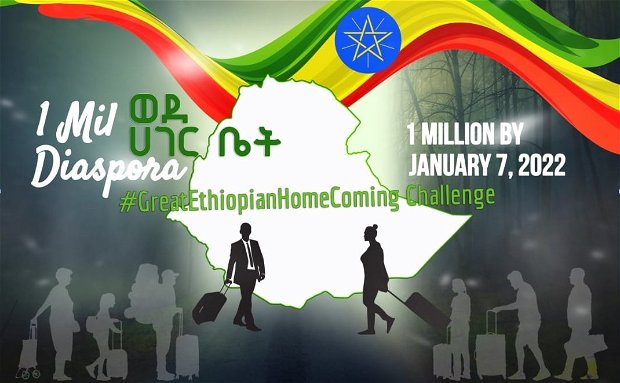 In support of the call of PM Dr. Abiy for the Ethiopian diaspora around the world to join the Great Ethiopian Home Coming, we have developed some special offers to give the diaspora some great options to get out and enjoy Ethiopia.
The packages can be booked by anyone interested, but the Ethiopian diaspora will get a 30% discount on the normal prices. This is because all tourism stakeholders (tour operators, Ethiopian Airlines, hotels and lodges, guides,...) are highly supporting this initiative and offering attractive offers and discounts.
Here our special packages for the Homecoming Diaspora
Gurage Highland & Wonchi Crater
4/5 days - from 8,100/11,000 ETB
A special package for Diaspora Homecoming! This tour departing every Thursday takes you to one of the most underrated tourist destinations in Ethiopia, yet full of cultural treasures and delicious food: the ever green and peaceful Gurage area.
Gondar and Gorgora at Lake Tana
4 days - from 14,200 ETB
Visit the romantic imperial castles and churches of Gondar and Ethiopia's biggest lake, Hayk Tana, on its northern shore, where the green and quiet oasis Gorgora lies. See some of Ethiopia's endemic wildlife & beautiful birds.
Bale Mountains & Lake Langano
4 days - from 15,500 ETB
Spend 4 days exploring the Bale Mountains, with its plateaus, peaks & wolves, along with the mystical Harena forest. Stop in the Rift Valley at Lake Langano where you can swim and explore the nearby Abjatta Shalla National Park with it's important birdlife.
Sidama coffee and Lake Langano
4 days - from 11,800 ETB
Explore Ethiopia's Rift Valley lakes until the Sidama coffee region where you can dive into local culture, visit coffee farms and enjoy authentic Ethiopian coffee ceremonies. The perfect ending is Lake Langano where you can bathe among hippos and water birds.
Ankober & Awash's Hot Springs
3 days - from 9,700 ETB
See Menelik's historical palace on the edge of the Rift Valley escarpment, with the expansive Wof Washa forest along its slopes. Drive into the Rift Valley to relax at the hot spring oasis, and see some of Awash Park's wildlife and waterfalls.
Bahir Dar, Lake Tana & Abay River
3 days - from 12,800 ETB
Relax in Ethiopia's lakeside city, and see some of the sacred monasteries found there. Visit the holy source of the Nile at Gish Abay and see the Blue Nile Falls. On this trip you will get to see some of Ethiopia's holy places, but also impressive wildlife and birdlife.
Community Trek in Wof Washa
3 days - from 6,100 ETB
Two nights trekking in Wof Washa forest, staying in community run guesthouses. Set on the slopes of the Rift Valley north of Addis Ababa, this forest is home to Gelada baboons & Colobus monkeys among many other mammals and birds of any kind.
Relax in Sodere & at Langano
3 days - from 8,600 ETB
This tour is a mix of spotting some wildlife in Abjatta Shalla NP and a wildlife sanctuary and spending some time relaxing in the hot springs of Sodere and around Lake Langano. With the new expressway driving distances from and to Addis Ababa are really short.
Short Trip to Gondar & Kossoye
3 days - from 13,600 ETB
See the romantic castles, churches and other sites in Ethiopia's ancient capital Gondar and visit the steep cliffs around Kossoye just north of Gondar, where we will have a short guided walk along the dramatic escarpments with spectacular views.
Ankober Charity Bike Challenge
3 days - from 11,100 ETB
15 months after our 1st charity ride we are staging the 2nd edition of our charity event. Profits from this event are to support local guides & cooks who have had no income since Covid outbreak. We have a rich choice of accommodation and activities to offer.
Entoto Mountain trails & churches
1 day - from 1,950 ETB
Ride along the Entoto ridge with its green forests and see the colourful Entoto Raguel church and Entoto Mariam with its palace and museum. Have some refreshments in Entoto park before the enjoyable downhill run to the city. The trip is good for beginners.
Bike Daytrips around Addis Ababa
1 day - from 1,950 ETB
We will ride along largely unused gravel and dirt roads, with some easy uphill and great downhill runs. Good for intermediate riders. A lovely day out of the city. Hardtail MTBs available to rent. Picnic lunch and support vehicle provided. Pick up & return is Kebena.
Intersted in one or more packages?
For more details including itineraries, prices with in- and exclusions, please contact us via mail at info@simienecotours.com our through our contact form.