Travel Blog

Find your inspiration in our stories
New Training Sessions for our Staff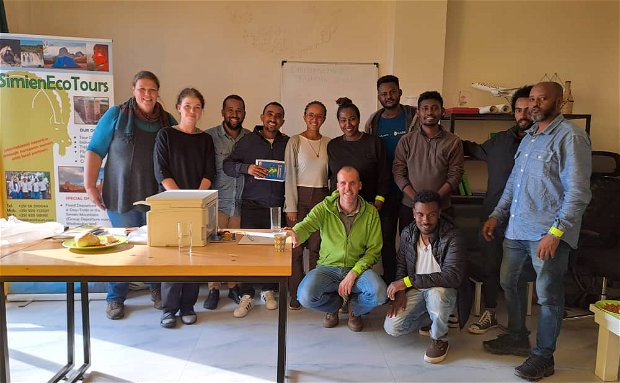 After successfully overcoming 2 crises like Covid-19 and the conflict in the Northern part of the country, we organized again the annual training for our internal staff and freelance tourism professionals. We found it important to bring together all these professionals after such long time - to reconnect, spend some valuable time together, improve our knowledge and fill the small gaps that this long time with few job opportunities inevitably created.
After 3 and a half years with very limited business it was challenging to find the budget for a proper training that for us at SimienEcoTours is always important. However, we could find and allocate part of our budget for this initiative. We used the opportunity of the low season and most importantly of the long overdue visit to Ethiopia of our German partner Franziska Gerling.
So we managed to get together for this occasion in Gondar 28-29 July and in Addis Ababa 09-10 August 2023 for a 2 times 2 days training. While in Gondar we found the convenience to hold some practical sessions outdoors, in Addis Ababa it was mostly in our office. During the totally 4 days of training, we managed to touch in our sessions all the following topics. Training content:
SimienEcoTours' philosophy and principle
Lessons learnt from feedbacks
Sustainability in tourism
Introduction of SimienEcoTours policies
Workshops for guides, drivers, agents and cooks
Role plays and outdoor activities about guiding skills
Communication
Community tourism
First aid refresher course
Here below some impressions both from our training session and our informal get together which was a delicious dinner prepared by our cooks.