What to see?
Ethiopia is one of the most diverse countries in the world!
It's a statement you can just make also to other countries, you might say. Well, yes and no! Let's put it like this: Ethiopia is not what you might expect. It belongs to those destinations that will still surprise you!
Ethiopia is widely known as " the cradle of mankind " and home to ancient civilisations with an
immense cultural heritage: ancient ruins, rock-hewn churches, monasteries, and palaces have survived as living monuments of a deeply rooted Christian faith. Ethiopia's mosaic of peoples is diverse and colorful: more than 80 different cultures and three world religions live together in this country in a largely peaceful way.
But did you ever consider the country as a destination where nature overwhelms you? You definitely should! Over millions of years, the elemental force of the volcanoes created a land of extremes with unique ecosystems - from the deepest, driest and hottest regions in the Great African Rift Valley to the green and fertile roof of Africa at up to 4.500 meters or into lush and ever-green rainforests - Ethiopia has it all, sometimes even within a day's journey. Ethiopia's flora and fauna are among the most miscellaneous on our planet. A true land of diversity where iconic Ethiopian wolves inhabit the highlands and dozens of endemic bird species are home.
A journey through Ethiopia becomes an experience for the senses and changes the view on 'our' world and Africa. Especially for those who open themselves to the country and its people, discard habits and live the 'here and now.
Find out more about our classic tour packages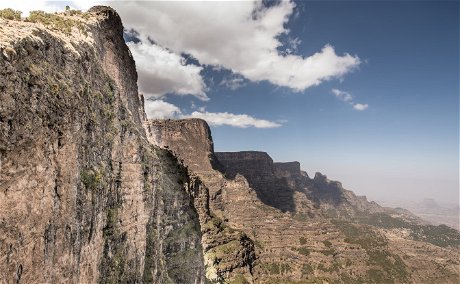 SIMIEN MOUNTAINS NATIONAL PARK
Located in Northern Ethiopia, just North-East of Gondar, the Simien Mountain National Park is one of Ethiopia's most impressive natural UNESCO World Heritage Sites. The mountain range consist of high afro-alpine plateaus separated by deep valleys forming one of the countries most spectacular sceneries. The tallest peak is Ras Dashen (4,550 m); other notable heights include Ras Bwahit (4,430 m) and Abba Yared (4,460 m). Because of their geological origins the mountains are almost unique, with only South Africa's Drakensberg having been formed in the same manner and thus appearing similar. Notable animals in the mountains include the Walia Ibex, Gelada Baboon and the Ethiopian Wolf. The National Park offers exceptional trekking opportunities from day trips to two weeks treks.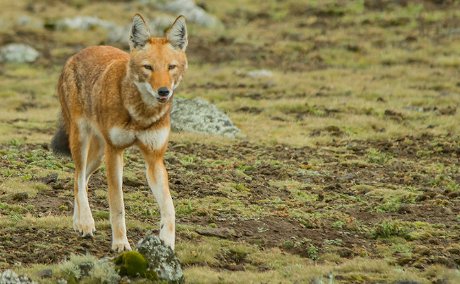 BALE MOUNTAINS NATIONAL PARK
The Bale Mountains are the second highest mountain range in Ethiopia's remote South-eastern part. Its peaks Tullu Demtu (4,377 meters) and Mount Batu (4,307 meters) are located on the Sanetti plateau, the highest and biggest afro-alpine habitat on the African continent. The plateau is only one out of many different ecosystems which makes the park a hot spot for biodiversity. The biggest Ethiopia Wolf population lives on the plateau as well as several endemic bird species. In the South of the park lies  the marvelous Harenna cloud forest which is a largely unexplored area with many undiscovered species of reptiles as well as lions, leopards and various types of antelopes. Trekking opportunities are numerous. On a one week trip you can discover all ecosystems on foot.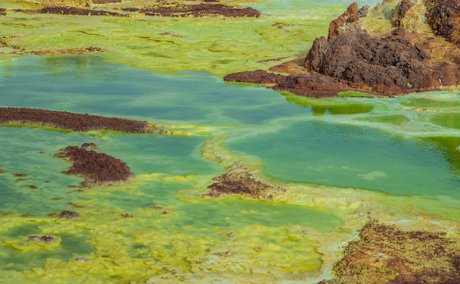 DANAKIL DEPRESSION
The Danakil Depression is a desert basin which lies in the Danakil Desert in North-eastern Ethiopia and southern Eritrea. It is the homeland of the Afar people and wide parts lie below sea level. The region is considered the lowest point on the African continent and part of Great African Rift Valley with many active volcanoes. Erta Ale its most famous volcano has a bubbling lava lake and Dallol with its sulphuhr springs is considered the 'Yellowstone of Ethiopia'. With an average day and night temperature of almost 38 degrees Celsius, the Dallol is also named the 'Hottest Place on Earth'. Traveling through Danakil Depression despite better road networks still a bit of an adventure. Camping is common but bizarre nature phenomena reward visitors for the hardships.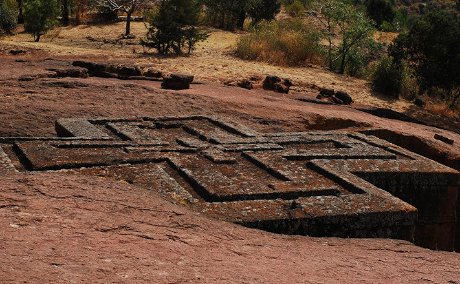 CHURCHES OF LALIBELA
The holy city of Lalibela with its rock-hewn churches is the country's number one cultural sight. For Ethiopians it is a place of pilgrimage for centuries and around the big orthodox festivals tens of thousands of pilgrims come to the city even nowadays - especially during the Christmas festivities. Its eleven rock churches are not a museum but a place of active religious practice. Visitors are surrounded not only by tremendous architecture but also by spirituality.  Build in the 12th century as an African Jerusalem the churches are Ethiopia's most visited UNESCO World Heritage Site. Lalibela lets you dive into the rich orthodox history of Ethiopia and its setting in the beautiful Lasta Mountains are inviting also for longer stays to discover the countryside on day trips and hikes.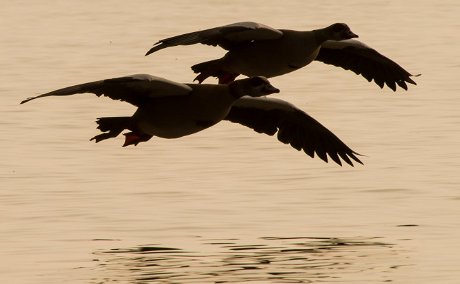 LAKE TANA BIOSPHERE RESERVE
Northern Ethiopia's tropical paradise where nature meets a rich orthodox history. The city of Bahir Dar or the pleasant fishermen village of Gorgora are the starting points to discover Lake Tana Biosphere Reserve. Bahir Dar is located at the Southern lake shore, Blue Nile Waterfalls are close by as well as Zeghe Peninsula with its 14th century monasteries located in an indigenous forest. On boat trips and short forest walks, it is easy to see rural life of the coffee farmers there combined with some history. Travel experiences in the village of Gorgora at Lake Tana's Northern shore are a bit more pristine. The setting is more in nature and cultural heritage is comparable. Both places are among the number one bird watching areas of Northern Ethiopia with more than 300 species.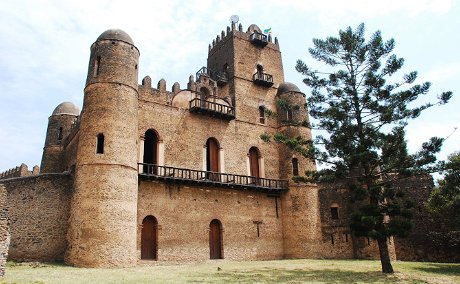 CASTLES OF GONDAR
The medieval capital of Gondar was founded by Emperor Fasilides around the year 1635, and grew as an agricultural and market town. Tradition states that a buffalo led the Emperor Fasilides to a pool beside the Angereb River, where an 'old and venerable hermit' told the Emperor to build his new capital. Fasilides had the pool filled in and built his castle on that same site. The Emperor also built other castles and churches and the time of the Gondarine Empire became a time of prosperity where religion and art flourished. For more than 200 years the five emperors of Gondar outperformed each other. The most famous buildings lie in the Royal Enclosure in the center of the city, but also Fasilides' bath and several other churches like Debre Birhan Selassie are some of the main attractions.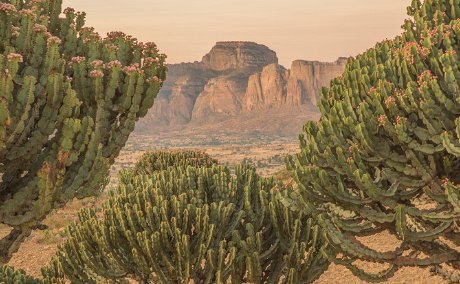 GHERALTA MOUNTAINS
The red and white sandstone mountains in Ethiopia's far Northern Tigray Region certainly belong to one of the countries most appealing natural and historical sights. When the first sunlight strikes the red walls, hikes in the so called 'Arizona of Ethiopia' are the most beautiful. These landscapes were located along old trade routes of the Axumite Empire and pagan shrines always existed. After Christianity arrived in Ethiopia in the 4th century churches were build along the commercial routes. Some of the most spectacular rock churches are also hidden far up in sandstone pinnacles where only reckless hikers will dare to go. Abuna Yemata Guh church is only accessible climbing steep rocky walls but there is plenty of other treasures for less experienced adventurers.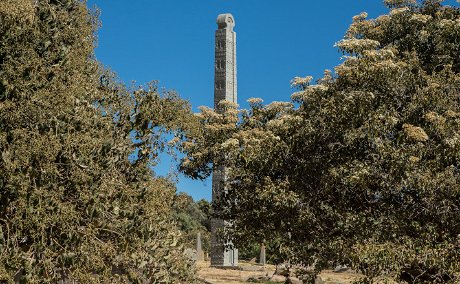 ARCHEOLOGICAL SITES IN AXUM
Axums sets the beginning of one of the first Ethiopian civilizations first pagan and finally converting to Christianity. Many archeological sites from the first centuries AD are excavated nowadays and give great insights into ancient Ethiopia. The Ethiopian Orthodox Church claims that the Church of Our Lady Mary of Zion in Axum houses the Biblical Ark of the Covenant containing the Tablets of Law upon which the Ten Commandments were inscribed. The same church was the site where Ethiopian emperors were crowned for centuries until the reign of Fasilides, and then again with the beginning of Yohannes IV's reign until the end of the monarchy in 1974. Axum is considered to be the holiest city in Ethiopia and is an important destination of pilgrimages around Timkat (Jan 7) and Hidar Zion (Nov 30).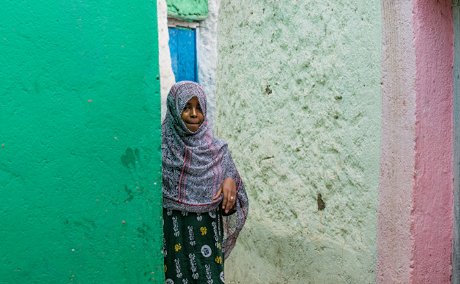 WALLED CITY OF HARAR
Harar is located in Eastern Ethiopia and one of the holy cities of the Islamic world. Here Ethiopia meets the Arabic Peninsula and culturally it feels like traveling to another country. For centuries, Harar has been a major commercial centre, linked by the trade routes with the rest of Ethiopia, the entire Horn of Africa, the Arabian Peninsula, and, through its ports, the outside world.
The walled old town of Harar (jugol) has been inscribed in the UNESCO World Heritage List in 2006 in recognition of its cultural heritage with its 82 mosques, three of date back to the 10th century, and its more than 100 holy shrines. Harar is also famous for its distinctive, natural processed coffees and of course its holy hyenas that wander freely in the city at night.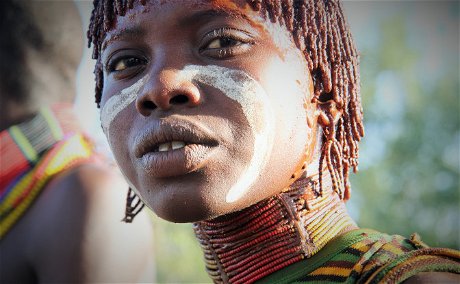 SOUTHERN OMO VALLEY
Visiting the Southern Omo Valley with its diverse and colorful mosaic of archaic peoples is certainly one of Ethiopia's most impressive travel experiences. Throughout centuries this part of Ethiopia attracted different cultures to settle here and maintain their own cultures. Within the range of only a few kilometers languages, customs and lifestyles of peoples change. However, the Southern Omo Valley is often overestimated when it comes to authenticity. Modernization and also tourism have changed cultures along accessible parts of the Omo Valley tremendously over the last decade. Therefore SimienEcoTours rejects conventional tourism to the Southern Omo Valley and offers more community friendly and responsible ways of visiting the tribes together with our local partners.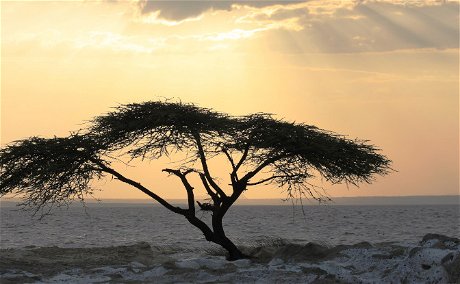 LAKES OF THE RIFT VALLEY
The Great African Rift Valley stretches all over Africa with its origin in the deserts of Eastern Ethiopia's Danakil triangle before it narrows down to an impressive valley that stretches in South-western direction towards the Kenyan border. This immense tectonic formation tears the African continent apart and lies in altitudes between -116 and 1.800 meters below and above sea level. A chain of Rift Valley lakes are located in its central part. Lake Langano is famous for its natural beauty and comfortable lodging, Abijata and Shalla lakes for their diversity of birds or Laka Chamo for its colonies of huge Nile crocodiles and hippos. Some national parks such as Senkelle or Maze are great habitats and their dryland savannah landscapes belong to Ethiopia's best safari destinations.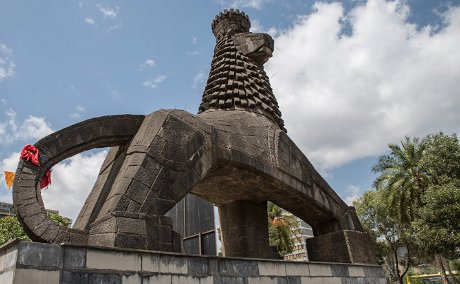 CAPITAL ADDIS ABABA
As a relativly young capital, Addis Ababa was founded by Emperor Menelik II. in 1887, you might say there is nothing much to see. When it comes to historic sights this is certainly true apart from museums such as the National or Ethnographic Museum that have the country's best archeological and ethnographic exhibitions. However, Addis Ababa is a vivid and chaotic African metropolis with its 5 to 7 million inhabitants where the adventure lies in diving into a colorful city culture. Did you know that the capital has a vibrant music scene? Night clubs play live Ethiopian Jazz music and are certainly worth a visit for music lovers. Mercato market has so much bizarre to offer. With a guide you will see the unexpected. Contemporary art is on the move and some art galleries show splendid pieces.