Travels off the beaten Track
One of the things that make Ethiopia such a fascinating and exciting place is the boundless opportunities for cultural exchange. Integrating such experiences into your itineraries will make you understand and love this country as it shows the real Ethiopia.
That's why we want to encourage you to actively support community-based tourism projects by traveling there because you can engage in unique and authentic cultural experiences while simultaneously helping to preserve local traditions, improve welfare and support environmental preservation.
Find out more about our specially designed community tour packages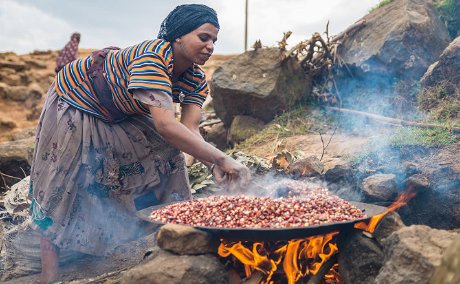 VIIST MULU ECO LODGE
Imagine living for some days in a little Ethiopian cottage in the green highlands. Sip coffee made in a coffee ceremony by your new local friend, and take leisurely day trips to neighboring villages and nature highlights, like waterfalls or mountain views and wild animals. This sounds appealing to you? That's the magic of Mulu Eco Lodge, a place where the emphasis is less on manic sightseeing and more on taking in your surroundings and spending time with local communities. Awarded as an community integrating tourism lodge, we warmly recommend stays at this venture in the unknown Choke Mountains in Central Ethiopia. Get engaged in rural life and use your time here for some horseback riding or some highland hikes.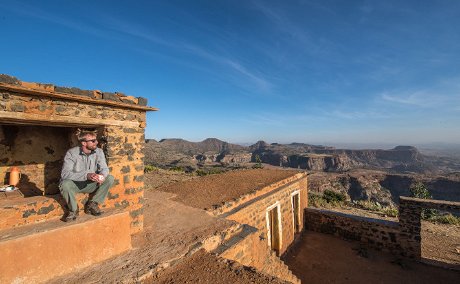 COMMUNITY TREKKING
The community treks take you on walks through the age-old agrarian landscape of the Ethiopian Highlands, following escarpments with birds of prey soaring in the thermals and Gelada baboon scrambling up and down the cliff face. On your way from one guesthouse to the next you will cross meadows where local shepherd boys keep an eye on their flocks, while their fathers plough the fields, and their sisters collect water in clay pots. This is a window into the ancient world of the Ethiopian highlands with their churches and their way of life. It will be an experience you will never forget! Community trekking opportunities exist close to Simien Mountains National Park, in Gheralta region, Ankober highlands and close to Lalibela.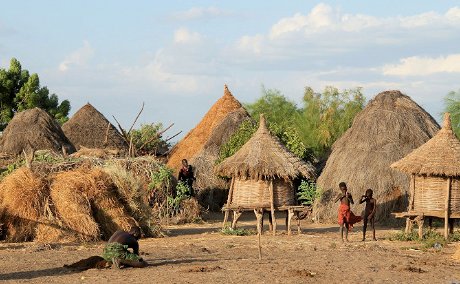 TREKKING IN OMO VALLEY
Follow traditional Hamer paths through the bushland up to the ancient Buska forest where traditional beehives are still harvested like hundreds of years ago. Meet tribespeople in their ochre paints and with colored beads on their way to the local market and join villagers for a refreshing 'bunno'. Whilst quenching your thirst, you will learn about the traditional coffee blessing ritual performed by village elders. The Omo Valley in Ethiopia's remote southwest has lost most of its traditions due to modernisation but also due to overtourism. Since recently, more responsible village tours and trekkings are possible with the Hamer tribe, maybe the best and authentic way to experience the Southern Omo Valley.