Mountain Biking Trip around Addis Ababa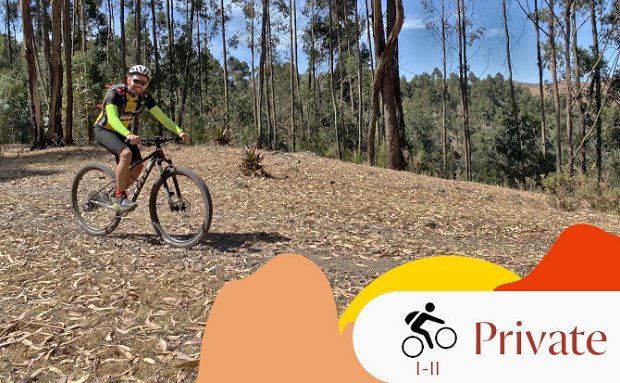 This mountain biking day trip around the capital of Addis Ababa is the perfect getaway from the hustle and bustle of the city. On trails, through lush Entoto eucalyptus forests, this tour takes you to the countryside through villages, forests, and farmlands in the immediate surroundings of Addis Ababa.
Accompanied by one of our experienced SimienEcoTours mountain biking guides (English & German available) you go on this one-day escape from the capital Addis Ababa. Your mountain biking trip starts in Addis Ababa with a quick transfer to the nearby Entoto Hills which are surrounding the capital.
From here you take mainly flat and downhill trails for about 35km through the eucalyptus forests to the small village of Dire. The close-by Welege Reservoir is the perfect spot to enjoy your lunchbox before you head back to Addis Ababa.
If you need more info just ask our Travel Experts.
Tour code: CU34
Gallery
Itinerary & In/Exclusions
Day 1
Mountain Biking in the Entoto Hills
Travel: 1.5 h, 30 km
Biking: 3-4 h, 35+ km (difficulty: easy/moderate, altitude difference: ↑200m, ↓400m)
Note: The cycling can be extended if you want to do it the harder way. Your guide will give you options on the spot.
Your driver meets you at your appointed place in Addis Ababa at 8:30am and you drive to the Entoto Hill just in the outskirts of Addis. From here you set of with your mountain biking guide for your mountain biking tour. The next 35 km will take you through eucalyptus forests, villages and farmlands.
You can stop at some nice viewpoints overlooking the Ethiopian Highlands to the one side and the capital Addis Ababa to the other. A service car will accompany you, so you can travel light as your food and other belongings can be transported. You will meet the car every now and then. A comfortable option just in case of an emergency or if some maintenance needs to be done.
Your trails ends a bit North-East of Addis Ababa at the Welege Reservoir which is a nice spot to rest a bit while enjoying your lunchbox from us. The car is ready to take you back to Addis from here, but you can also cycle a bit further. There is roads back to the city centre, but also some other trails that can be cycled. Just ask your guide.
Meals: -/L/-
Accommodation: ---
Add extension days
You want to spend more days?
For those ones of you who have the time to spend some more cycling days in the area or want to move on for cycling to Lake Wenchi or to Gurage region, we will be happy to assist you with that and make a quote for you.
For extensions ask our Travel Experts for prices and itineraries.
Included
Our services include:
all transfers and travels from/to Addis Ababa with private car (4x4 or minivan);
stand-by service vehicle;
lunchbox & free drinking water (bring your refillable water bottle);
rental mountain bike for 1 day (Scott Scale 980, Model 2018/19);
all persons for safety and security (when mandatory);
all taxes and administrative fees;
24/7 emergency assistance;
experienced SimienEcoTours bike guide (fluently English & Amharic speaking), other languages upon request.
Excluded
Our services do not include:
accommodation;
tips;
international flights;
travel insurance;
visa for Ethiopia (currently US$ 82);
alcoholic drinks;
photo and video fees (if any apply);
all extras and personal expenditures.