Hiking & Wildlife in the Jamma Canyon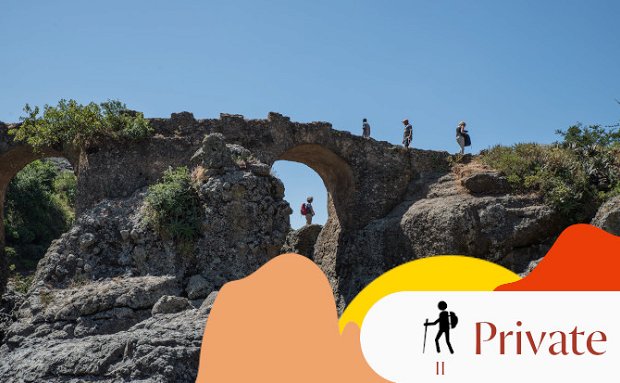 A wonderful option as a day trip from the capital is exploring the Canyon of the Jamma and Gur Rivers around the historical monastery Debre Libanos. No less impressive than the Nile Gorge, the Jamma and Gur Rivers formed a massive valley that you can explore.
Accompanied by one of our experienced SimienEcoTours driver guides (English available) you depart for a day trip to Debre Libanos where the majestic Jamma and Gur Canyons await you. Some easy trails lead along the flat escarpment where Gelada Baboons come up for feeding and some more challenging trails lead into the lowlands where you can mingle with the locals. Plenty of birds of pray and the endemic Harwood's Francolin are found here.
Some basic but pleasant lodging options in the area make an overnight stay also possible. Trips can be easily extended at Ethio-German Park Hotel.
Tour code: CU27
Gallery
Itinerary & In/Exclusions
Day 1
Day trip to the Gur Canyon in Debre Libanos
Please note that this proposed itinerary is just an idea from us for you. As the tour is a private trip you are fully flexible on you time schedule and activities.
Travel: 4-5 h; 200 km
Hiking: max. 5 h; according to your fitness
Your driver meets you at your appointed place in Addis Ababa at 6:30am and you drive to the north towards the tiny village of Debre Libanos. We have some refreshments on board to satisfy your desire for breakfast. Upon arrival in Debre Libanos you will find a cosy pick nick spot to have a strengthening breakfast with views before you start your hiking. Take this chance to decide with your guide which hiking route is best for you as there are easy and flatter trails along the escarpment and more challenging and steeper ones down into the canyon.
However, any hike will reward you with a wonderful nature experience. Views are amazing over the valley, Gelada Baboons come up the steep cliffs for feeding, rock hyraxes chill on the warm basalt rocks and birds of pray are soaring the skies. Along the way you will have another rest for some lunch from our delicious lunch boxes before heading back to the car in the late afternoon. Latest departure back to Addis Ababa will be around 4pm and we guarantee you by then you had a wonderful day. Arrival back in Addis around 7pm.
Meals: B/L/-
Accommodation: ---
Add additional days
You want to spend more days?
For those ones who have the time to spend some more days at Debre Libanos, we can offer you overnight stays on B&B base at Ethio-German Park Hotel. All further activities or excursions can be organized on your own or SimienEcoTours can give you a hand with that.
Extra per night in Ethio-German Park Hotel incl. breakfast:
1 pax: US$ 100 (single room)
2 pax: US$ 65 (double room) per person
3 pax: US$ 55 (double & single room) per person
4 pax: US$ 45 (two double rooms) per person
5 pax: US$ 40 (two double rooms & one single room) per person
6 pax: US$ 35 (three double rooms) per person
Included
Our services included:
transfer incl. fuel from Addis Ababa to Debre Libanos and back in your private minivan;
SimienEcoTours driver guide;
guided nature walk (max. 5 hrs.);
snacks, pick nick breakfast & lunch box incl. 2l water bottle;
all (mandatory) entrance fees and local guide fees;
all taxes and administrative fees;
24/7 emergency assistance.
Optional
Our optional services:
experienced SimienEcoTours nature guide for bird watching (fluent in English and Amharic) (extra charge: US$ 50 per group); other languages upon request.
Excluded
Our services do not include:
escort guide from Addis Ababa for local assistance;
travel insurance;
visa for Ethiopia (currently US$ 82);
alcoholic beverages;
tips;
photo and video fees (if applicable);
all extras and personal expenses.