Sidama Region - Where the Coffee Grows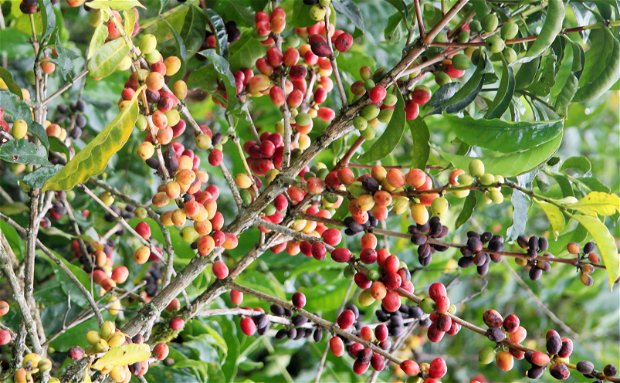 On this coffee tour you will discover an Ethiopian section Great Rift Valley where some of the finest coffees in the world come from. Being settled in a lodge in the middle of an old coffee plantation you will discover the Ethiopian coffee culture right from your doorstep. At Lake Langano you will have another stopover not to miss the beauty of Ethiopia's only lake to swim in.
Accompanied by one of our experienced SimienEcoTours tour guides you go on this coffee tour. Your trip starts in Addis Ababa along the Great Rift Valley to the coffee region of Sidama.
This trip can easily be extended by one or several more days. If you need more info just ask our Travel Experts.
Tour code: CU40
Gallery
Itinerary & In/Exclusions
Day 1
The Great African Rift Valley at Lake Ziway
Travel: 5-6 h, 350 km
You will be picked by your guide & driver from your location in Addis Ababa at 8 am to start your journey. Leaving Addis southwards you will soon arrive in the Great African Rift Valley passing by the majestic Zuqualla volcano near Debre Zeit. After joining the main road to Kenya you will follow the chain of several Rift Valley lakes. At Lake Ziway your guide will show you around the lake shore at Liben with opportunities to spot waterbirds. It is also a good place for an early lunch at the Liben Lodge.
Carry on south past the three lakes Langano, Abijata and Shalla (to be explored a bit later during the trip) Today you will drive further south to Yirga Alem. Arriving in the late afternoon you have enough time to explore the beautiful lodge compound, an old coffee plantation, and join a bonfire and a traditional Ethiopian coffee ceremony before dinner. Dinner in the lodge is unusual for their mix of local and international cuisine. It will be something a bit different.
Meals: -/L/D
Accommodation: Aregash Lodge, Yirga Alem
Day 2
The coffee farmers in Sidama
Hiking: 3-4 h, 10 km
We take you where the coffee grows. It is time today to dive into the vast Ethiopian coffee culture. Around your lodge the Sidama farmers live a life around small-holder agriculture (often Enset -a banana like plant grown for its root!) and coffee production as well. Lots of coffee doesn't make it all the way to Europe, but is traded to local markets or to Addis Ababa. With your guide you will walk through the villages to meet farmers and get an idea of their living. Sidama people are very welcoming and often happy to invite you into their homesteads to show you around. A good chance to sit together for a cup of freshly brewed Ethiopian coffee from the jebana (the Ethiopian clay coffee pot) and some of the enset.
After your visit you will head back to your lodge for a relaxed late afternoon and evening. Aregash lodge is a beautiful place to spot some wildlife getting up early in the morning doing a stroll through the forest. Maybe get some early sleep to do a little loop around the compound with the guards around 6:30am. They are happy to show you some Colobus monkeys and the hyenas that were all around with their laughter during the night.
Meals: B/L/D
Accommodation: Aregash Lodge, Yirga Alem
Day 3
Swim, relax and walk at Lake Langano
Travel: 2-3 h, 150 km
Hiking: 1-2 h, 5 km
It is time to start your journey onwards to Lake Langano. After a short drive of around 2-3 hours you will arrive at this Rift Valley Lake which is the only lake in Ethiopia which is safe to swim. Bilharzia can not develop here due to the alkaline waters. Hara Langano Lodge is one of the best places around the lake to enjoy the wildlife and natural scenery. From the forested compound you can see many different birds and  often spot the nearby family of hippos. You can also either go for a swim or paddle a bit with their kayaks.
A nearby forest reserve is a nice spot to take a walk with your guide in the afternoon to enjoy the calm atmosphere of nature and to see some wildlife.
Meals: B/L/D
Accommodation: Hara Langano Lodge, Lake Langano
Day 4
Flamingos in Abijata Shalla National Park
Travel: 5-6 h, 300 km
Hiking: 1-2 h, 5 km
There is no hurry today to leave early back to Addis Ababa. Though early risers should not miss the chance to do a small game drive in close-by Abijata-Shalla National Park. It is best to enter the park just after the sun is up to have better chances to see some of the wildlife and waterbirds around its lake shores. The park is actually known for its big colonies of Lesser Flamingos that can be found along the lake shore. The lodge breakfast will taste even better when coming back from a beautiful excursion to the park. Not up for getting up early? No worries, you can also do your visit in the park after breakfast. But just keep in mind that the later the day, the hotter it gets and most wildlife hides in the bush. Also the park is highly encroached by local villagers that send their livestock to the water holes later in the day. So, there will be more disturbances the later it gets.
No matter how you do it, there is no rush to leave hastily to Addis Ababa. Just relax at the lake as long as you want. Just keep in mind to empty your room until 11am, but we actually recommend you to stay at Lake Langano until 2pm. That still gives you plenty of time to arrive back in Addis before dark. By the way, there is a good Indian Restaurant on your way back into Addis in Debre Zeit. If your are up for Indian cuisine, this is definitely worth a stop for dinner.
Meals: B/L/-
Accommodation: ---
Add extension days
You want to spend more days?
For those ones of you who have the time to spend some more days in the area we will be happy to assist you with that and make a quote for you. Some ideas? Do you also want to see a coffee plantation. Yirgacheffe is a good place for this. Lots of export coffee is grown here.
For extensions ask our Travel Experts for prices and itineraries.
Included
Our services include:
all accommodations in twin/double rooms (upon request) with private toilet/shower (3x high-range);
all transfers and travels from/to Addis Ababa with private car (4x4);
full board as per itinerary (3x breakfast, 4x lunch, 4x dinner; 1 drink per meal included, alcoholic drinks excluded);
all entrance fees and permissions at tourist attractions, churches, museums and national parks as per itinerary;
all persons for safety and security (when mandatory);
all tips for meals;
all taxes and administrative fees;
24/7 emergency assistance;
experienced SimienEcoTours tour guide (fluently English & Amharic speaking), other languages upon request.
Excluded
Our services do not include:
international flights;
travel insurance;
visa for Ethiopia;
alcoholic drinks;
tipping;
photo and video fees (if any apply);
all extras and personal expenditures.