Reliable Cars & Drivers
As a reliable Ethiopian travel agency SimienEcoTours, we always provide our guests transportation including an experienced driver. This guarantees you great flexibility and you can see more. Our vehicles will take you reliably to your destination, in contrast to public transport. Moreover, it is not safe to put you on public transport for longer trips as accidents are common.
We firmly believe a good car with a careful driver is the most important issue on a tour, even more than the guide considered by most others as major point. If you are not feeling safe in the car, it ruins your complete holiday.
We have fixed drivers on our cars which guarantees you a spotless condition of the vehicles. Our cars are regularly serviced and checked by the Ministry of Tourism of Ethiopia.
These are the cars we provide for you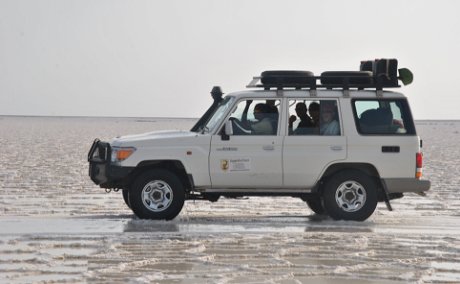 4WD Toyota Land Cruiser Mark II
The Land Cruiser is one of the most popular and dependable cars for Ethiopia. Its elevated position is perfect for off-road trips in National Parks and trips on gravel roads. The mid-sized 4×4 car can accommodate 3 to 4 people comfortably plus a driver. All cars have air-conditioning, MP3/CD player plus adequate cargo space in the rear.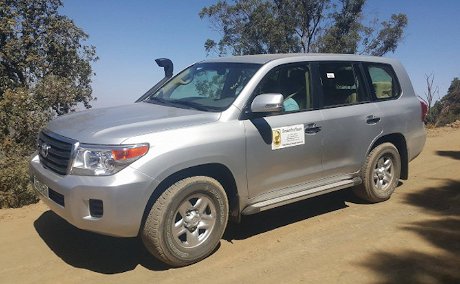 4WD Toyota Land Cruiser V8
The legendary Land Cruiser V8 is the ultimate 4x4 with its robust build it tackles the most challenging deserts tracks and mountain ranges. Our V8's have luxurious interior and improved capabilities. It accommodates comfortably 3 to 4 guests and our driver and has plenty of cargo space in the back and on the roof. All cars have air-conditioning and some are equipped with cooler boxes.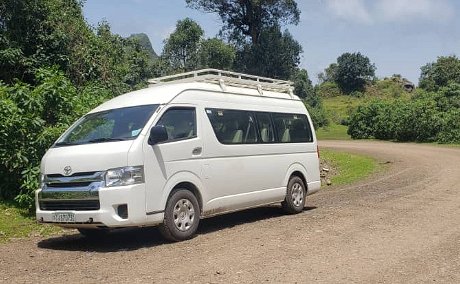 Toyota Hiace Minivan
The Toyota Hiace range is exceptionally versatile and perfect for all asphalt and good gravel roads in Ethiopia. It is the perfect companion for our small group tours with a maximum occupancy of 8 guests per minivan and still plenty of cargo space in the back or on the roof.
Toyota Coaster Bus
With its spacious, comfortable cabin, the Coaster is your option for groups from 9 to 20 people on asphalt and good gravel roads. Its pleasant interior with and big window design is just one of its many welcoming features promising optimum comfort for passengers.