Food Tour - Taste the Ethiopian specialities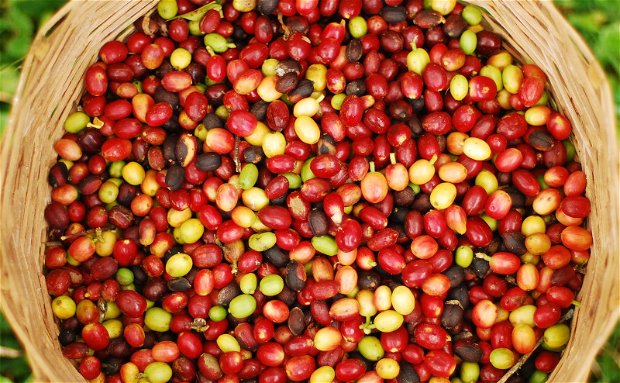 For our food loving customers we offer an itinerary through which you can have a unique taste and experience of Ethiopian food in different parts of the country.
Ethiopian cultural dishes are prepared with a distinctive variety of unique ingredients and spices for an unforgettably striking dimension to exotic cookery. We want you to experience the best of choice for this truly different and exciting dining experience.

Ethiopian food is best described as a culinary adventure bursting with flavor, culture and religious history. Eating Ethiopian food is a social event, a shared experience that includes everyone around the table and usually involves eating with one's hands.
The traditional way of eating is with fingers. "Injera" is placed on the plate with a variety of dishes decoratively arranged around it. A small portion of "Injera" is torn off and wrapped around a mouthful of the selected dish.
'Injera', our staple bread, is a flat bread made of 'teff', a fine grain unique to Ethiopia. 'Wot' is dipping sauce which may be prepared using a variety of meats, fish, and vegetables, cooked with 'berbere', an Ethiopian seasoning prepared from matured red chili pepper and other exotic spices which may range from very mild to spicy hot. 'Alitcha' is a more mildly spiced dipping sauce prepared with a variety of meats or vegetables.
Here you find a selection of the some common spices:
Berbere: A popular Ethiopian seasoning prepared from red chili peppers, garlic, & other spices. Berbere is sun-dried then mixed with more spices & used in wots.
Nitir Kibe: Another Ethiopian basic, Nitir Kibe is pure clarified butter seasoned with several condiments and used in traditional sauteing.
Mitmita: Bird's eye red pepper spiced with cardamom & salt, usually served with Kitfo. 
Another very important part of Ethiopian cuisine and culture is the Ethiopian coffee ceremony. This is one of the most enjoyable events you can attend at Ethiopian Restaurants and small cafes along the road. The coffee is taken through its full life cycle of preparation in front of you in a ceremonial manner. Coffee is called 'bunna' by the Ethiopians.
The ceremony starts with the woman, first bringing out the washed coffee beans and roasting them in a coffee roasting pan on a small open fire/coal furnace. The pan is similar to an old fashioned popcorn roasting pan and it has a very long handle to keep the hand away from the heat. At this time most of your senses are being involved in the ceremony, the woman will be shaking the roasting pan back and forth so the beans won't burn (this sounds like shaking coins in a tin can), the coffee beans start to pop (sounds like popcorn) and the most memorable is the preparer takes the roasted coffee and walks it around the room so the smell of freshly roasted coffee fills the air.
The roasted coffee is then put in a small household tool called 'mukecha' for grinding. For those interested mukecha is a heavy wooden bowl where the coffee beans are put and another tool called 'zenezena' which is a wooden/metal stick used to crush the beans in a rhythmic up & down manner (pistil and mortar).
The crushed fresh roasted coffee powder is then put in a traditional pot made out of clay called 'jebena' with water and boiled in a small open fire/coal furnace. Again the boiling coffee aroma fills the room, once boiled the coffee is served in small cups called 'sini' which are very small chinese cups.
As you sip your first cup of coffee, you've gone through the full process of watching the coffee beans being washed, roasted, grinded, boiled & now the culmination you're drinking them. By now the process is finished at most restaurants, but traditionally Ethiopians stick around to get at least a second serving of coffee and sometimes a third.
The second and third serving are important enough that each serving has a name, first serving is called 'abol, second serving is 'huletegna' (second) or 'tona' and third serving is 'bereka'.
Tour code: CU45
Operator: SimienEcoTours
Gallery
ITINERARY & IN/EXCLUSIONS
Day 1
Arrival in Addis Ababa and city tour
Travel: 2 h; 50 km
This is the day on which you will be arriving and exploring Addis Ababa, the third diplomatic city in the world and the third highest capital city in the world in terms of altitude (avg. 2400m). After you have done the city visit with the National Museum and a market you will go to one of the famous traditional restaurants in the city, where you will have one of the staple Ethiopian dishes called assorted Ethiopian food (Beyaynetu in Amharic) with different spices and sauces made of lentils, beans, peas and vegetables.
Meals: B/L/D
Accommodation: Sunspot Hotel or similar, Addis Ababa
Day 2
Drive westwards to the Wenchi Crater Lake
Travel: 4-5 h; 160 km
Hiking: 4-5 h, 8 km (difficulty: medium, altitude difference: ↑300m, ↓300m)
Wonchi Crater Lake is one of the most beautiful lakes in Ethiopia where visitors can have a unique experience by doing different activities (horse riding, wooden boat trip). So, to get there you will leave Addis Ababa, pass Wolisso and drive to the lake which is about 130 km and 3 hours drive. After visiting the lake and its surroundings you can test some sorts of food made of Enset (sometimes called false banana), you will also come across the local people when they are doing different activities like working on farmlands, eating and drinking local food.
Meals: B/L/D
Accommodation: Negash Resort or similar, in Wolliso 
Day 3
Drive from Wollisso to Gurage
Travel: 2 h; 90 km
The Gurage are one of the most hard working people in Ethiopia mainly in trading activities. The biggest religious holiday in this area is Meskel Holiday which is celebrated at the end of September. It is also a time of contemplation, tens of thousands of pilgrims celebrate this holiday. The Gurage are famous for their food namely Kitfo (minced meat), Kocho (made of Enset) and others, as well as for their traditional Gurage dance.
Meals: B/L/D
Accommodation: Desalegn Lodge or similar, in Agenna
Day 4
Day-excursion in the Gurage highlands
Travel: 1 h; 20 km
Hiking: 2-3 h, 6 km (difficulty: easy, altitude difference: ↑200m, ↓200m)
On this day you will be exploring more areas in the surrounding through which you can see several local villages with different cultures, traditions and customs plus feeding manner. They have different clans among their society with the lineage and sharing common cultures, traditions, customs etc. This takes you approximately 6 hours both driving and walking through villages.
Meals: B/L/D
Accommodation: Desalegn Lodge or similar, in Agenna
Day 5
From the Gurage Highlands down into the Rift Valley
Travel: 2-3 h; 120  km
Driving from Gurage Highlands down to the Rift Valley is so breathtaking, you will be enjoying the scenery in the surrounding area before you reach Ziway. After arriving in Ziway you will be having fresh fish from the lake and watching different types of birds around. It is also possible to do a boat trip on the lake.
Meals: B/L/D
Accommodation: Haile Resort or similar, in Ziway
Day 6
Drive further south to the Sidama Region
Travel: 3 h; 160 km
Sidama Region is one of the most famous coffee growing and fertile areas in Ethiopia where lots of coffee plantations are present and the life of the people is dependent upon it. They are also well known for their traditional food made of Enset (most people in the south use this plant as their staple source of food). The Sidama people are also known for their traditional dance.
Meals: B/L/D
Accommodation: Aregash Lodge or similar, in Yirga Alem
Day 7
Walking in the green coffee forest of Sidama
Travel: -
Hiking: 5-6 h, 10 km (difficulty: medium, altitude difference: ↑200m, ↓200m)
Sidama is a green region with its coffee plantation and natural forests. So, on this day of your visit you will be visiting different villages and experiencing their food, way of living, their means of livelihood, etc. You will also be walking through the enchanted forest watching birds and other wildlife and in the evening spot some hyena.
Meals: B/L/D
Accommodation: Aregash Lodge or similar,in Yirga Alem
Day 8
Driving from Yirgalem to Hawassa
Travel: 2 h; 60 km
Hawassa is a beautiful city situated by the lake where the name comes from. Here different ethnicities from surrounding regions of Ethiopia meet and are living harmoniously. There are different activities you can do in the surrounding area such as bird watching, boat trip, and visiting the fish market where you can test different types of fish. You will have dinner at Haile Resort or similar ones situated by the lake from where you can enjoy stunning views of Lake.
Meals: B/L/D
Accommodation: Haile Resort  or similar, Hawassa
Day 9
Driving to Asella via the highlands of Arsi
Travel: 5-6 h; 220 km
Hiking: 2 h, 8 km (difficulty: medium, altitude difference: ↑100m, ↓400m)
The Arsi area is famous for their wheat and barley production. They prepare different varieties of food from wheat and barley namely Chuko (barley powder mixed with melted butter), drinking roasted ground coffee beans with melted butter, etc. Arsi is one of the places where most of our long distance runners originally come from, being an area where many young runners do training and exercise regularly in the highlands. You will also have the chance of a short walk in the Arsi Mountains.
Meals: B/L/D
Accommodation: Soljam Hotel or similar, Assela
Day 10
Return back to Addis Ababa via Awash River
Travel: 3-4 h; 180 km
On this day you can enjoy Ethiopia's best fruit juices on your way back to Addis Ababa produced from the diverted irrigation of the Awash River. Awash River is the only river in Ethiopia that doesn't flow out of the country as it ends in the desert.
Meals: B/L/D
Accommodation: Sunspot Hotel or similar, Addis Ababa
Day 11
Flight from Addis Ababa to the holy town Lalibela
Flight time: 1h
Travel: 1 h; 50 km
You will be taking the morning flight to the holy town of Lalibela well known for its dramatically built rock hewn churches. In addition to visiting those wonderful architectures you will also be enjoying some traditional food and drinks like tej (honey wine) and honey itself. You will be led by a local expert who will give you an in-depth explanation about the history of the churches, the local people, the traditions and many other things. You will have lunch and dinner at some famous restaurants like Seven Olives or Ben Abeba.
Meals: B/L/D
Accommodation: Lalibela Lodge or similar, in Lalibela
Day 12
Visiting the rock hewn churches of Lalibela and more
Since one can not finish visiting all the churches in one day, you will be visiting the rest of the churches on the second day and enjoy some traditional food in some other restaurants and traditional coffee ceremony where many local residents meet to share ideas and experiences. You'll be participating in a cooking class led by a local family and enjoy the prepared dishes together.
Meals: B/L/D
Accommodation: Lalibela Lodge or similar, in Lalibela
Day 13
Return to Addis Ababa and departure
Flight time: 1h
Travel: 1 h; 50 km
Today you will be flying from Lalibela to Addis Ababa, do some shopping and have a nice farewell dinner in a restaurant where you will also see different Ethiopian traditional dances as a bonus and depart home with indelible memories.
Meals: B/L/D
Accommodation: 
Included
Our services include:
all domestic flights in Ethiopia with Ethiopian Airlines in tourist class (extra of $160 if the international flight is not booked with Ethiopian Airlines)
all accommodations in double rooms with private toilet/shower in hotels or lodges; supplement for single room $310
all transfers and travels in Ethiopia with private car
full board (1 drink per meal included, alcoholic drinks excluded)
all entrance fees and permissions at tourist attractions, churches, museums and national parks
all (mandatory) local guides in the single destinations
experienced SimienEcoTours tour guide (fluently English & Amharic speaking)
Excluded
Our services do not include:
international flights
travel insurance
visa in Ethiopia (currently US$ 82);
alcoholic drinks
tipping
photo and video fees (if any)
all extras and personal expenditures